West Central Wisconsin in Action
Posted: February 8, 2018
The Department of Workforce Development (DWD) Office of Veteran Employment Services, is committed to advancing employment opportunities for Wisconsin veterans through targeted business engagement and service and commitment to the veteran community. It is important to build a network between veterans and employers because vets offer valuable insight to the workforce. For more information contact your Local Veteran Employment Representative.
https://dwd.wisconsin.gov/veterans/vetreps.htm
Veteran, OVES, DWD, JVSG, LVER, DVOP ,AJC, DOLVETS, VREI, DD-214, HVRP, OJT, SBE, SWA, VETS, VOW, VEOA, WIOA, TAP, department of workforce development, , veteran employment, job center, priority of service, hirevets, military, americanjobcenter, jobcenterofwisconsin, business services team
Posted: December 30, 2019
The Wisconsin Department of Workforce Development's Division of Vocational Rehabilitation (DVR) is a program designed to obtain, maintain, and advance employment for Wisconsin residents with disabilities.
In addition to serving job seekers with disabilities, DVR works with partners and employers interested in recruiting individuals with disabilities throughout the state. Learn more at https://dwd.wisconsin.gov/dvr/
To access Subtitles or Closed Captioning for this video, click the white box with the letters "cc" near the bottom right corner of the video screen.
Posted: August 29, 2018
Wisconsin employers have a well-connected ally in the search for workers. Wisconsin Job Centers, operated by the Wisconsin Department of Workforce Development and the workforce system, have developed a powerful resource pipeline. Their online tool, Job CenterofWisconsin.com, is free for both job seekers and employers making it easy for employers and job seekers to connect.

Find the solution to your employment needs at the Job Center of Wisconsin: Where Talent and Opportunity Meet.
Posted: September 20, 2021
When you live in West Central Wisconsin you get to enjoy the outdoors, skip the traffic, send your kids to top-rated schools, spend less on housing, and enjoy numerous and diverse recreational and entertainment venues and options. Wisconsin was voted the 5th Best State for Millennials (WalletHub 2019), #6 Best Place to Live (WalletHub 2019), and our cost of living is just 93.5% of the national average (U.S. News & World Report, 2021).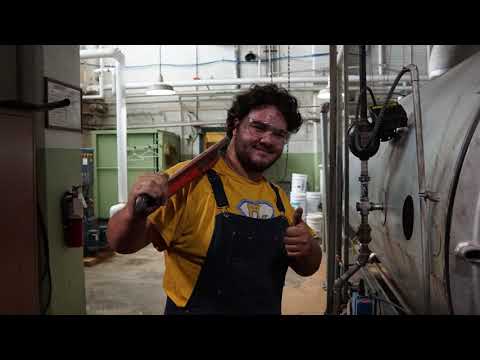 Posted: September 2, 2020
Wisconsin's Registered Apprenticeship program is the perfect fit for some young adults when transitioning from high school to post-secondary life. Registered Apprenticeship combines on-the-job training with classroom instruction that allows participants to learn new skills under the tutelage of a mentor and gain credits, certificates, and credentials while incurring little to no student loan debt. Visit http://wisconsinapprenticeship.org to learn more.