Success Stories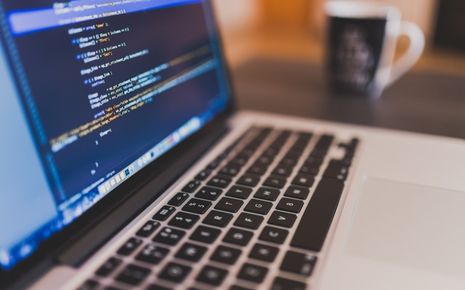 Three years ago, L. moved to Milwaukee from California to be closer to her parents and brother. Her father's health was deteriorating from being diagnosed with Parkinson's Disease and diabetes, and Lesly wanted to help her mother and brother with his increasing health care needs. She found a job at Best Buy's Geek Squad as a Customer Service Representative making $13/hr.
L. soon found out that her lack of IT technical skills was holding her back from moving ahead in her chosen career. Her brother saw a posting on Facebook for Employ Milwaukee's Fresh Coast Tech Up bootcamp and shared it with L., who immediately applied to the program. She was accepted into the 16-week accelerated training that started in January 2022, funded through EMI's Skillful Transitions (Worker Advancement Initiative) grant. Within a month of successfully graduating from the Tech Up training, Lesly was promoted to Geek Squad Department Manager with a pay raise to $20/hr.
Employ Milwaukee partners with Milwaukee Area Technical College (MATC) to provide the IT training. Graduates receive 12 credits, an IT Service Center Technician certificate, and preparation to take the CompTIA A+ exam. Lesly remarked, "The training was three hours a day online in our virtual classroom, but there was a good amount of studying and homework in order for me to keep up. And I was still working part-time at Best Buy and helping to take care of my dad. It was a lot for those four months!"
MATC's Tech Up Instructor said, "L. was a great student who, like a lot of our students, had a lot of things on her plate when she started -- like a job and family. So, adding a 16-week IT bootcamp on top of that really showed her determination to succeed." L. shared that her family was extremely proud of her graduation and her quick promotion. She remarked, "It was hard, but Joe kept me motivated and encouraged me to continue and graduate. I plan to continue studying at MATC to get my Associates Degree. The funding for this training changed my life and my family's life. I am so grateful!"