Success Stories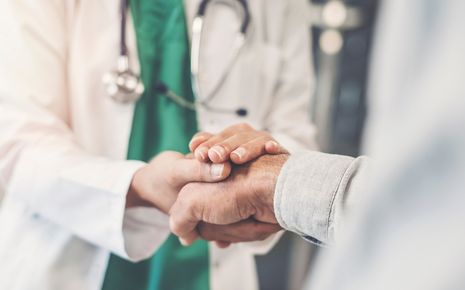 Milwaukee Consortium for Hmong Health (MCHH)
When the COVID-19 pandemic arrived in Milwaukee and the rest of the world, health departments and community health organizations were hit especially hard, lacking personnel and other resources to help families and vulnerable populations navigate the pandemic's impact in their communities. The Milwaukee Consortium for Hmong Health (MCHH) was one of those organizations that provided vital information, education and screening for Milwaukee's Hmong and Southeast Asian community. MCHH was in dire need of Community Health Workers who were fluent in a number of languages such as Burmese and Rohingya. MHCC's Executive Director, reached out to Employ Milwaukee for assistance and found out how the Skillful Transitions (Worker Advancement Initiative) grant could help through its funding of Paid Work Experiences.
While spending time at the MCHH, J. discovered the Bilingual Community Health Worker job opening that was funded through the WAI grant. J. is fluent in Burmese, and along with her warm personality, she was a perfect fit for the job. She started in December of 2021 and was recently hired full-time as Community Health Worker at MCHH. Programs Manager for MHCC stated, "Our Community Health Workers literally save lives in our community. Without them, we would not have been able to get information and resources out during the pandemic, and later, when vaccines became available. Now that vaccines are available for children, our Community Health Workers are still out educating and working with the Hmong community with great success because the help is coming from someone they know and trust."
J. shared, "During COVID, I was laid off from my job as a cook and was not sure what else I could do. I decided to apply for the community outreach job because it is such important work. My short-term job [through Paid Work Experiences] turned into a stable full-time job. I have a new career and I can help my community at the same time!"